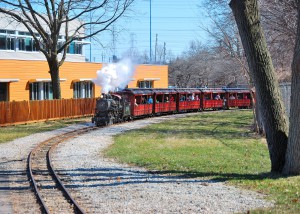 Building a Narrow Gauge or Miniature railroads is one of the types of projects that Knapp Railroad Builders has really become known for in the Milwaukee area. Anyone that has gone to the Milwaukee County Zoo knows how special the train has been since the late 1950's.
Knapp Railroad Builders has had the distinguished honor of building and maintaining the track for several decades now.
One of the unique aspects of building and maintaining the Milwaukee Zoo track, as well as any Narrow Gage or Miniature track is that it is all done by hand. There are no fancy tools or equipment needed. It is done with skilled laborers with a quality-focused drive to get the job done.
Our services include:
New track construction
Track maintenance
Inspection and rehabilitation
Engineering
Track repair
Emergency Derailment